CONCERT PROGRAM
IRELAND'S POET-PATRIOTS
Richard B. Evans, Composer
---
1.  OVERTURE:  Kinsale Air (an original air)
2.  THE RISING OF 1803:  Let No Man Write My Epitaph (the conclusion of Robert Emmet's speech from the dock)
3.  AN GORTA MÓR:  A Fenian Ballad (adapted from a traditional tune, lyric attributed to Jeremiah O'Donovan Rossa) 
4.  THE GAELIC REVIVAL:  A medley of 18th-century songs sung in Irish

Slán Le Máigh (Aindreas Mac Craith)
Bán-chnoic Eireann O ! (Donncha Rua Mac Conmara, translated by James Clarence Mangan)
Ó Dheara, 'Sheanduine (traditional)
5.  THE IRISH LITERARY RENAISSANCE: 
The Lake Isle of Innishfree (poem by William Butler Yeats, 1888)
The Song of the Wandering Aengus (poem by W.B. Yeats, 1899)
6.  QUEEN VICTORIA'S VISIT TO IRELAND:  The Famine Queen  (from an article by Maud Gonne, 1900)
7.  THE RECRUITERS:  Sergeant William Bailey (a new arrangement of a song by Peadar Kearney)

8.  IRISH TRADITIONAL TUNES:  Slow Air and lively Dance Tunes played by the Irish Traditional Music Ensemble
9.  THE DUBLIN LOCK-OUT OF 1913:  The Watchword of Labour (lyric by James Connolly, music adapted from a traditional tune)
– INTERMISSION –
10.  CUMANN na mBAN:  A Voyage (poem by Ella Young, 1906)
11.  THE IRISH VOLUNTEERS: 
The Funeral of O'Donovan Rossa  (from the address at O'Donovan Rossa's graveside by Pádraig Pearse, 1 August 1915)
Renunciation (poem by Pádraig Pearse, 1915)
12.  TO THE PEOPLE OF IRELAND:  Proclamation of the Irish Republic, 24 April 1916  (excerpts from the text by P.H. Pearse, James Connolly, et al, 1916, based on an 1803 proclamation by Robert Emmet)
13.  KILMAINHAM GAOL:  Kilmainham Gaol, A Celtic Air (an original air commissioned by Síle de Valera, Minister of the Arts, Heritage, Gaeltacht & the Islands)
14.  THE RISEN: Óró, sé do bheatha 'bhaile  (traditional lyric adapted and updated by Pádraig Pearse)
15.  AFTERMATH: 
The Rose Tree (poem by W.B. Yeats, 1916 )
The Ghost of Roger Casement (poem by W.B. Yeats, 1938)
16.  BENEDICTION:  Immortality (a choral benediction based on a poem of reconciliation by George William Russell [A.E.] 1895)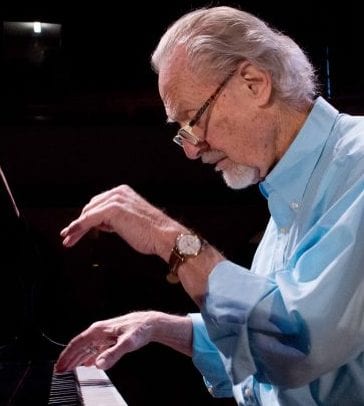 A MUSICAL HISTORY
A concert of the writings of 12 of Ireland's great poets and patriots set to original classical crossover and Irish Traditional music – composed, adapted, arranged and written by Richard B. Evans.
A 2.5 minute video preview –